Role
For our customer, we developed a brand and marketing concept for the Graumann-Viertel quarter in Traun.
The brand is the basis for all internal and external communication activities..

We also provide all documents and products required for successful marketing.
These range from apartment information sheets and the "Graumann Viertel" newspaper to banner ads on online platforms.

We work with our in-house graphic design and Web development team to develop and employ advertising products.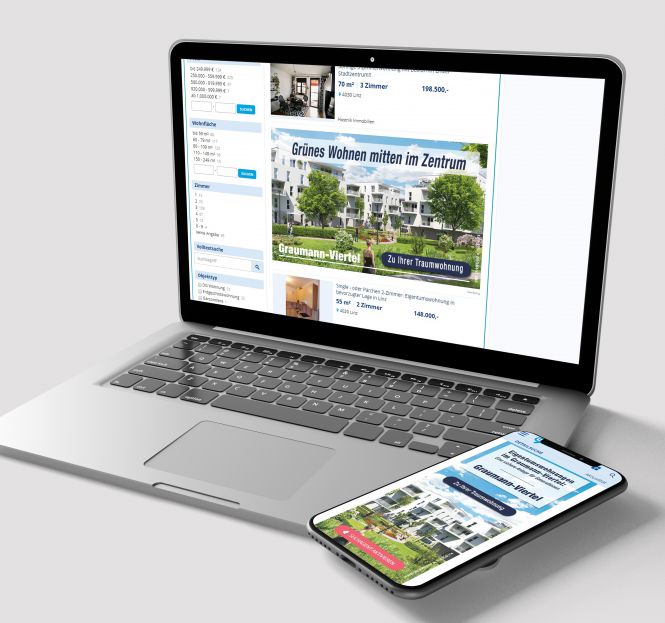 Services
+ "Graumann-Viertel" brand concept and brand creation
+ Print design
+ Web design and programming
+ Renderings
+ Site information material
+ Individual advertising material: playing cards, newspaper, property profiles/sales particulars, etc.