Role
We developed a new corporate design for our customer Eyemaxx Real Estate AG for its IPO on the Vienna Stock Exchange.

We also designed and programmed the website
and produced a company brochure (text and images) for our customer in German and English.

Currently, we continue to manage the customer's website and regular update it as requested.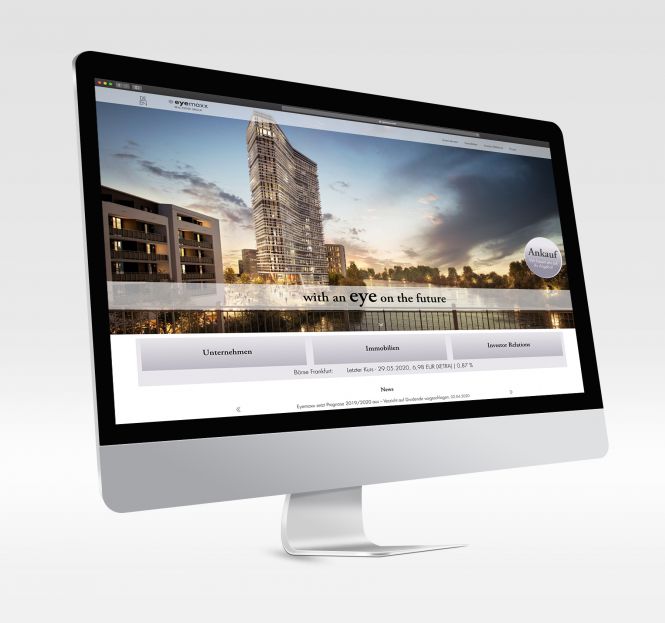 Services
+ Workshop to define brand essence
+ Strategy
+ Claim
+ Corporate design
+ Corporate design manual
+ Print and digital brand identity
+ Web design and programming