Role
During construction of the new Hotel am Graben, we are responsible for facade design and advertising and for marketing the advertising space.

We are in close contact with the tenants of the commercial space on the ground floor and are responsible for high-quality advertising banners to ensure the shops are clearly visible despite the building work and scaffolding.

We manage the production and installation of the building wrap and handle the entire marketing process.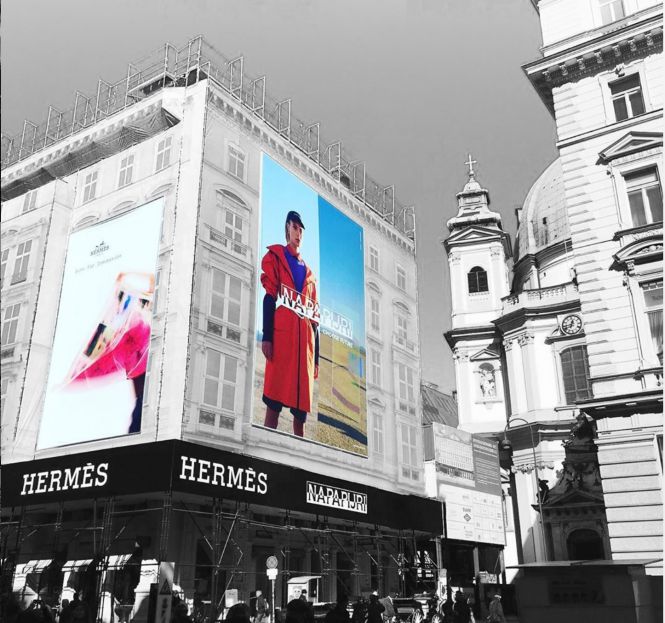 Services
+ Handling and marketing advertising space
+ Research into potential advertising customers
+ Maintenance and monitoring of advertising space
+ Graphic design and production for construction project signage